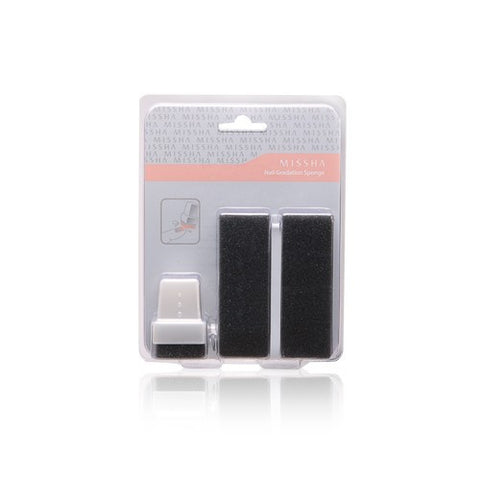 Nail Gradation Sponge
Use the Gradation Sponge to quickly and easily get fun nail styling designs.
This DIY sponge stamp allows you to create your own textures and looks.
Includes 2 Gradation Sponges.
HOW TO USE
Choose up to 3 nail colors.
Apply color polishes onto paper and use sponge to stamp the color.
After stamping color onto sponge, stamp nails.
Repeat as necessary.
Stamp and layer on different colors according to your preference.
Finish by applying top coat.
---
We Also Recommend
---