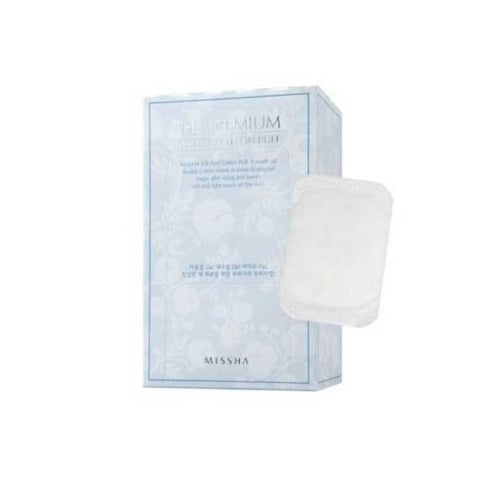 Missha The Premium Silk-feel Cotton Puff 80ea
Dhs.24.00 AED

Dhs.24.00

Save 33%
---
---
Missha silk feel cotton puff is made up of double cotton sheets to keep it original shape after using nd leaves soft ad light touch on the skin.
Say No irritation, No Waste, No Stress.
Description:
1) Soft cotton puff feels like a silk.
2) 2 layer sheets to help clean many times with lint free.
3) Material : Cotton , Non Woven
4) 80 sheets
5) Each Sheet Size  mm x 75 mm
How to Use
Wet the cotton pad with toner and pat it on the skin to hydrate it.

---
We Also Recommend
---