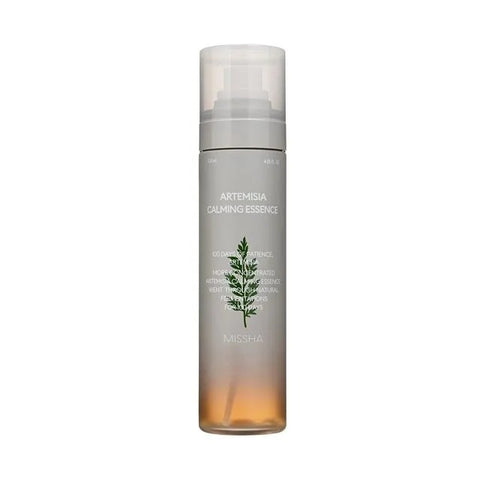 Missha Artemisia Calming Essence [Mist]
Dhs.208.00 AED

Dhs.208.00

Save 19%
---
---
Description
Our soothing artemisia essence is now available in a mist form, which allows for easy and quick application of calming properties with less product waste.
Moisturizing, hydrating, brightening, soothing, and balancing.

Recommended for sensitive/irritated/acne-prone skin types.

Size: 120 ml / 4.05 fl. oz.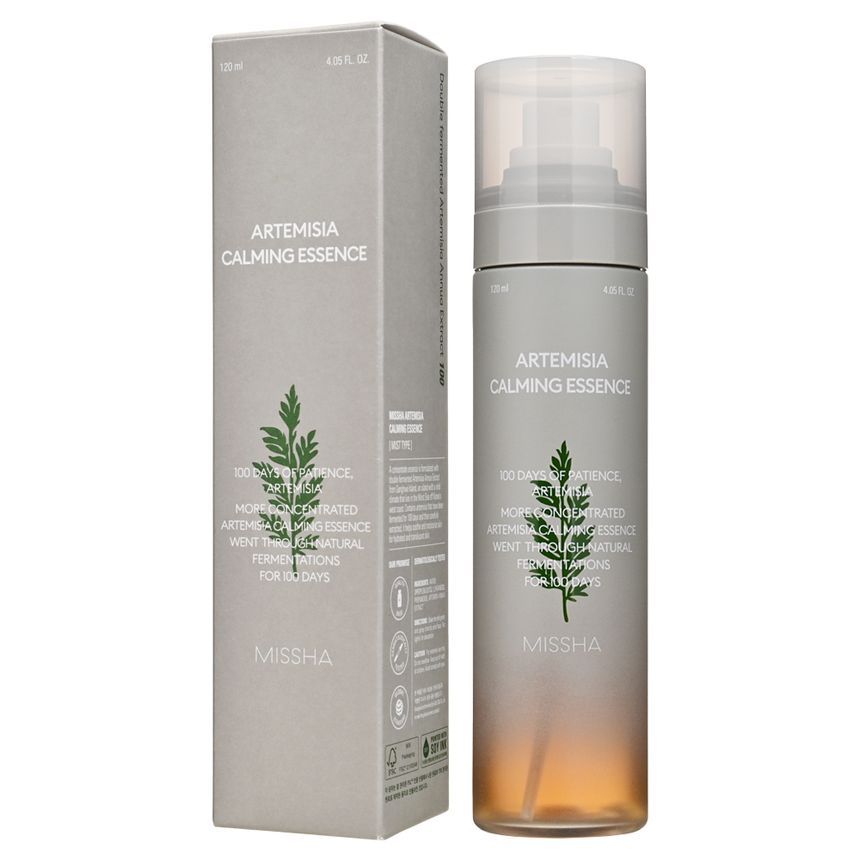 HOW TO USE
−
In the first step of your skincare, shake 2-3 times and spray onto your skin. Pat gently to absorb. You can also spray the mist onto cotton pads and gently wipe across your face.

Tip 1: Apply throughout the day for extra sensitive and dehydrated skin
Tip 2: Use as a pack by spraying a generous amount of product onto a cotton pad and placing over skin
KEY INGREDIENTS
−
Ganghwa Island is a serene place with few natural disasters, and a mild oceanic climate from the sea with moderate salinity.
Artemisia is harvested from the sea breeze and surrounding environment full of minerals.

Double Fermented Artemisia Process
Artemisia is grown in the clear sea breeze, mineral soil, and warm sunlight of Ganghwa Island.
It is harvested in September, when it has the maximum amount of active properties.
Artemisia extract is fermented in an urn once in a warm temperature, and twice in a cool temperature.
Using a low-temperature, high-pressure extraction, the solution is extracted into a single element of highly active ingredients.
---
We Also Recommend
---