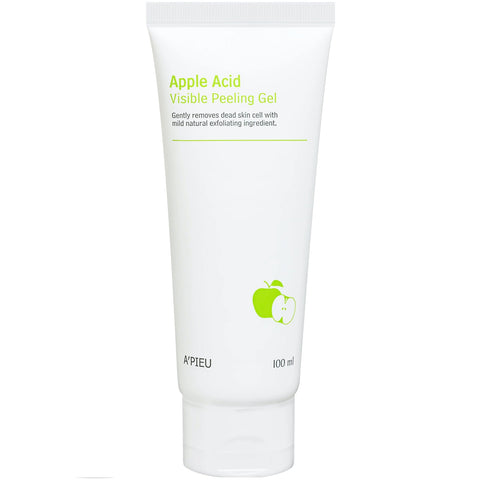 A'pieu Apple Acid Visible Peeling Gel
Dhs.52.00 AED

Dhs.52.00

Save 20%
---
---
The gentle AHA peeling acid in the mild peeling gel effectively eliminates dead skin and deep-seated impurities from the pores.
Features:
The A'pieu Apple Acid Visible Peeling Gel is designed to exfoliate the skin by removing dead cells and impurities using AHA derived from fruit extracts, specifically apple.
The product features fine granules that gently exfoliate the skin without causing any irritation,
It has a mild sour apple fragrance.
Using this product can result in a smoother, brighter, and more even facial skin complexion.
Contain: 100ml / 3.38 fl.oz.
How to use
After cleansing your face, dry your face. Massage the peeling gel into dry skin and then rinse off with plenty of lukewarm water. Use 1-2 times a week.
Ingredients
---
We Also Recommend
---