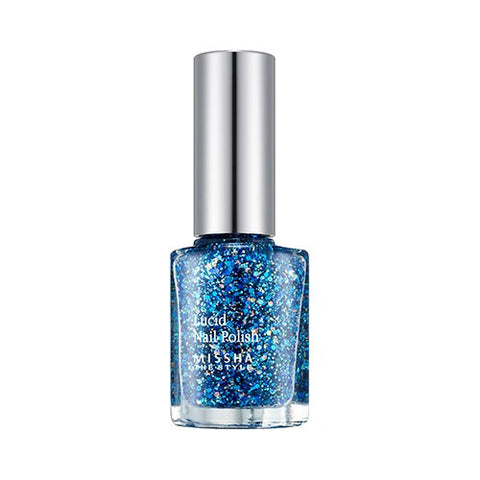 Lucid Nail Polish [G009 Ocean View]
Creates gorgeous look with vivid color.
Apply on nails and wait for it to dry.
Volume - 8 ml

How to use
Thinly coat over your nails. Add Melting Summer Nails over wet nails before top coat application.
flat brush for one-touch
Nail structure and enhanced in accordance with flat bristles provide intensive driving one touch easily highlight the true color and glow.
* To apply more glitter

, use the tip of the brush.
Vibrant color and sparkle various color pigment content of even a single coat intense brightness and allows you to produce vibrant

Shake the bottle thoroughly to completely mix. Apply constant movement with roots to the nails. Apply nail polish more times you repeat a single coat of nail polish to find enough.
---
We Also Recommend