MISSHA Time Revolution Bridal Cream (Blooming Tone Up)
Dhs.275.00 AED

Dhs.275.00
---
---
Concept
The pinnacle of beauty which is completed by 3 conditions to be beautiful and healthy skin such as skin tone, elasticity, and moisture.
Target
- Who wants to brighten up dull and dark skin tone?
- Who worries about the skin tone which seems tired and lacks of vitality 
- Who wants to change shaded skin due to skin curve which derive from wrinkle       and pore to bright skin?
- Who wants beautiful looking without makeup?
[Dual functional cosmetic of wrinkle care & whitening]
Pink tone up cream with vitality and brightness to help keep healthy skin
① Brightening up the skin with vitality
     It helps brighten up the skin naturally as your original one once applying the cream by providing vitality to the dark skin.
  ② Vitality completed by natural pink of 'Calamine'
     Natural-derived soothing ingredient 'Calamine' which is not artificial dyes helps provide natural and bright skin tone and sooth the sensitive skin Comfortably from the external irritation
③ Moisturized skin 
     Moisturized cream texture to apply neatly on the skin and cotton moist system helps keep moisturized after feel for a long time.
Ingredients
Directions
√ Blooming Tone Up
   At the last step of skin care, take an appropriate amount and apply it softly following the skin texture. Lastly, tap lightly to be fully absorbed.
---
We Also Recommend
---
Customer Reviews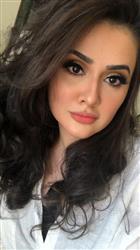 10/06/2018
The most ethereal Glow from within
I got a sample of this cream with my recent purchase & immediately fell in love ! Such a refreshing light floral scented moisturizer that will leave ur skin smooth supple & uber hydrated with the most ethereal glow from within❤️ Obsessed!
Yusra P.
United Arab Emirates
02/18/2020
Over drying my skin but brightens up magnificently
It's good fragrance and face looks brighten up immediately, though, it's making my facial skin very dry. Still would like to continue using it, maybe it will take time for my skin to adapt.
Anonymous
United Arab Emirates